Medical, Healthcare & Labs
Healing environments and scientific laboratories have complex requirements for lighting. Whether a patient room, nursing station, pharmacology lab, an operating room or a senior living facility, needs vary, but often have similarly exacting criteria.
The right lighting is critical to patient healing, employee satisfaction and technical accuracy. Whether it's intensity, color, brightness, or a scheduled lighting event, getting the lighting right in these types of environments is affecting. Thus, when it comes to spaces in Medical, Healthcare & Laboratories, it is best to use lighting solutions of the highest quality with the best performance.
Diversified has the expertise to ensure the best lighting solution is utilized and technology is employed to meet the needs in healthcare, laboratories, and medical applications.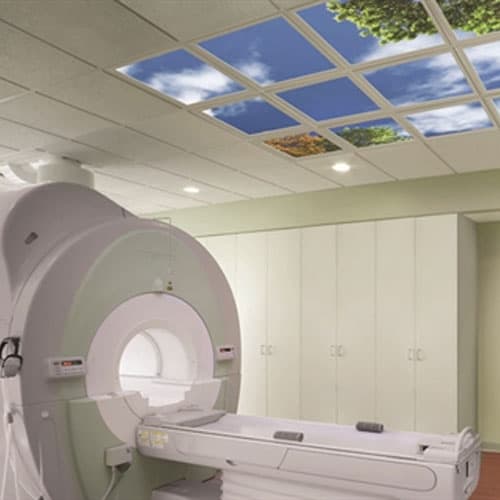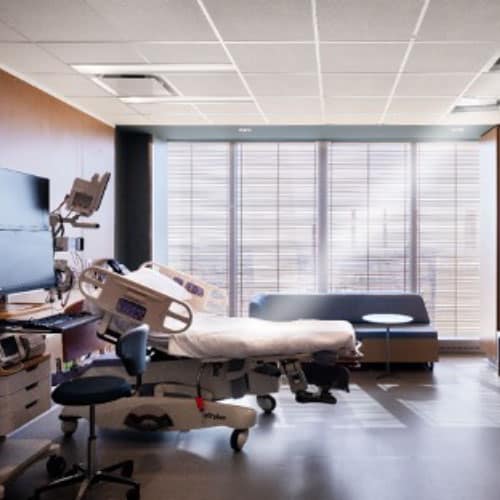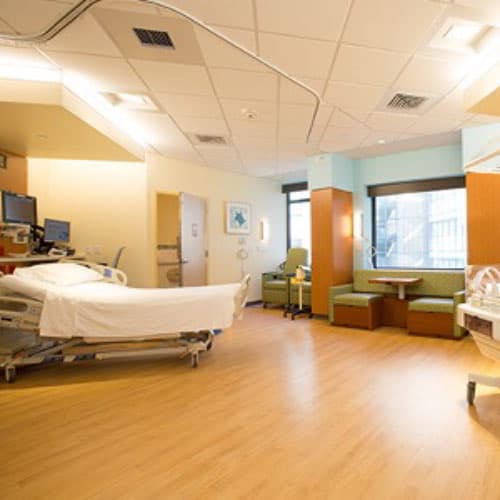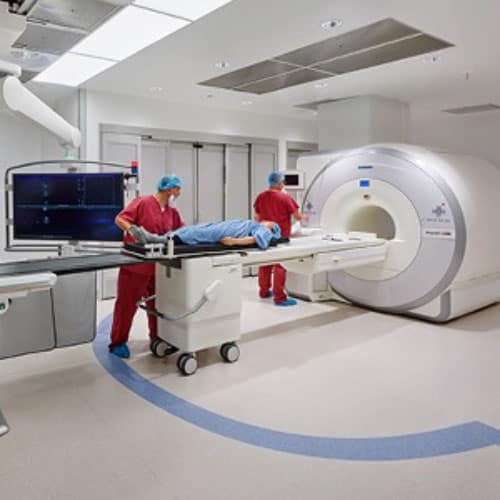 While there is cross-over from general healthcare or laboratory lighting design applications, some applications of lighting in a medical facility will have more narrow focus. For example, MRI spaces require product built exclusively with non-ferrous materials applied in a manner where the patient will relax and be calm. Whereas NICU spaces or labor & delivery suites all must meet precise performance needs and is a place where controls must also be thoroughly factored and developed into the design. When it comes to surgical suites, cath labs and other similar spaces found in medical facilities, Diversified can offer solutions that meet the requirements called out by the design team or the owners themselves.
Architectural areas such as patient exam rooms, corridors, nursing stations and individual offices are somewhat less complicated. However, technical aspects of lighting quality cannot be taken light and play a role in healthcare: such as color rendering, wavelengths of color, and specific light levels required for specific tasks. Further, because luminaires may be used in a healthcare environment, factors such as ensuring fixtures are sealed, that they can be cleaned and are easy to operate for either the healthcare professional or the patient/user become important. Aesthetic design, fixture economics including up-front costs, long-term energy and repairs, etc., as well as the ability to work with the building management system and lighting controls all must be coordinated to ensure a fully working system.
Laboratories & Cleanrooms
Anyone that has ever seen one on the news or stepped into a commercial laboratory, pharmacy, clinic, or cleanroom know that these spaces are designed to a unique standard. From airflow requirements, to increased light levels and specific lighting color needs, illumination in a lab must be exact. Diversified represents the most advanced product lines and manufacturers for these types of products, and we have the team to help you specify, purchase or guide installation to ensure the criterion of the building users are met or exceeded.