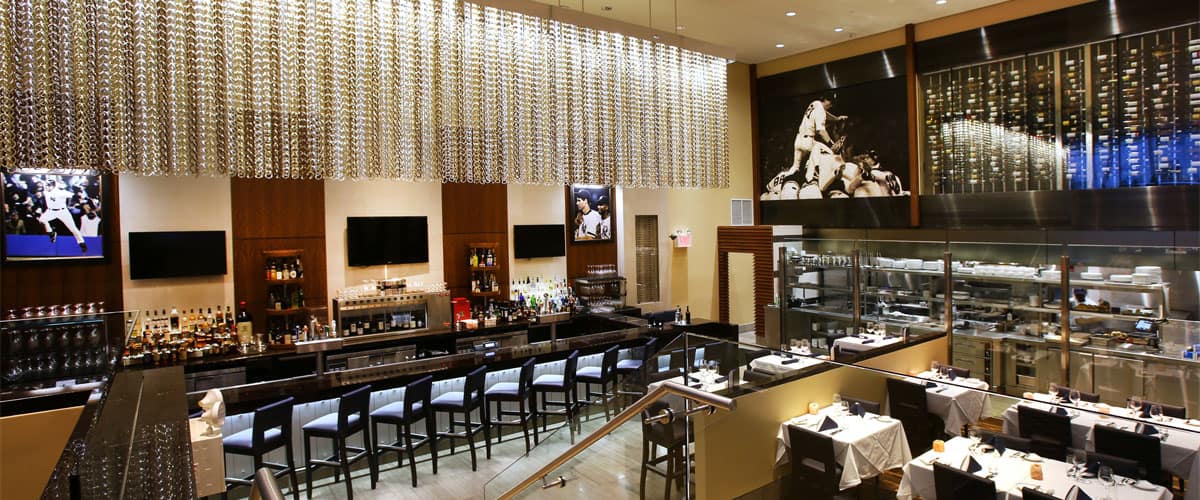 SIGNATURE DESIGN ELEMENTS are vital in every space – they create an impression, evoke a feeling and make a statement. Just like script from the hand of John Hancock or Picasso, these visual elements are unforgettable and unique. But when these are illuminated, realizing these takes expertise in lighting & controls technologies, along with a lot of understanding and patience. Signature Elements, a specialty design & services team by Diversified, can realize your signature design through luminous walls, ceilings, clouds, custom and modified decorative lighting, and branded illumination. Let our decades of experience, access to unique products, and comprehensive solution-oriented approach bring your most important design elements to life.
Luminous Walls, Ceilings, Clouds
Historically, vertical surfaces were illuminated by affixing point sources or linear fixtures on the ceiling plane and projecting lighting onto a wall. The new approach is to have the Vertical plane be the source of illumination. That is, to have the vertical plane be a large luminous surface. This approach has expanded to the ceiling plane.
Signature Elements has long promoted this design aesthetic and has developed extensive expertise in the design and specification of these types of applications.
Custom & Modified Decorative
Signature Elements specializes in bringing a designer's inspiration from the initial "napkin sketch" to reality. We assist with the design, fabrication, and procurement of custom decorative lighting that enhances the aesthetic of the built environment.
Many times, a modified version of a standard catalog fixture may be enough to deliver the right impression. Whether altering the original dimensions, combining multiple units into a cluster, or providing a custom finish or color, we work like tailors between the design team and the factory to ensure success.
Luminous jewelry-like logos at entrances and large-scale exterior signage provide glowing expressions of your story. Signature Elements can deliver these elegant and unique illuminated solutions professionally and easily.
To make the entire process as stress-free and economical as possible, we offer design and installation services. We coordinate all the details and guarantee an experience worthy of your brand.