For more than 60 years, Diversified has been a fixture in the marketplace. The agency evolved from a single owner in one location to be the largest agency in the Mid-Atlantic.
Scroll below to learn more about our growth….

Diversified Lighting Associates is founded
From humble beginnings  working from a basement, Diversified Lighting Associates is formed.

A Modern Agency is Born
After more than 20 years in business, the original ownership transitioned, and a more modern agency is created as it soon expanded to more than 30 employees.

ESOP
Celebrating their 50th Anniversary, the Principals initiated the transition for DLA to become an Employee-Owned Business entity, ensuring the longevity and strength of the agency.

Gaining Depth in the Designer Marketplace
With the acquisition of Marty Berman Associates, originally founded in 1990, this boutique agency and 8 new employees brought expertise and market depth in the high-end decorative and custom lighting solutions markets, helping DLA more comprehensively serve the specification marketplace.

Our First Resource Center
To offer the design and construction industry a resource center for collaborating, viewing and experiencing lighting & controls solutions in a real-world environment, Diversified establishes a showroom in one of the most historic buildings in Center City Philadelphia.

Territory Expansion into North Jersey
ELA was an historic agency in the North Jersey market dating back to the 1970's, with tremendous valuable local relationships. With the purchase of Essential Lighting Associates, Diversified was the first agency to formally connect the Philadelphia & North Jersey territories under one umbrella, now with a team of more than 90 people.

It's Just 'Diversified'
With expansion and a greater focus on controls & technology, a new branding seemed appropriate, with the agency taking the simple but powerfully descriptive moniker, Diversified.

Accelerating Growth in Controls Expertise
The combination of the expansion northward and more industry focus on controls resulted with the intent to create the strongest controls team possible to serve our customers. Unmatched expertise and ability to provide technical services was brought to the agency when it acquired Ron Fogel & Associates (est. 2001) to serve the Mid-Atlantic.

Enlarging our North Jersey Presence
Now with proven growth potential in North Jersey, Diversified joins forces with Liberty Lighting Group, (est. 1993) the territory's largest agency to provide expertise and service to the marketplace on a local level with no equals in the lighting industry. It also brings the ESOP to an organization with almost 140-people and growing.

Brand Strengthening
Further refining our message to our vast client and customer base, we are refreshing our most recent branding to better convey our offering to the marketplace. At Diversified, we are true lighting and technology experts, unequaled in the Mid-Atlantic.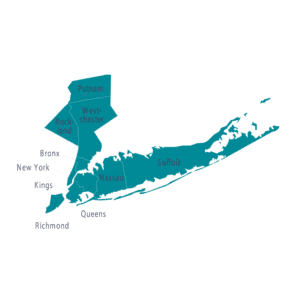 Metro New York Addition
Diversified lighting products, technology, and expertise made available in New York City with 13 lines in the Fall of 2022.